Composite Bonding Treatment in Mississauga
Do you have unevenly shaped or sized teeth? You may have an asymmetrical smile, chipped or cracked teeth, spaces or gaps between teeth, stains, discoloration, or exposed tooth root. If you have any of these dental issues, composite bonding can be just the perfect treatment for you.
What is Composite Bonding?
Composite bonding is a cosmetic dental procedure. To begin the process, your dentist will use a shade guide to select the composite resin color that perfectly matches your natural teeth color. We will roughen the tooth surface and apply a liquid that helps the bonding materials hold onto the teeth. Once the resin is applied, we can mold or shape the tooth. The material is then hardened using a UV light source. If required, we may further shape the tooth once the resin has hardened.
Benefits of Composite Bonding
This cosmetic dental bonding procedure is an excellent option for those seeking to improve their smile and/or have damaged or badly shaped teeth. Once placed, the bonding materials can last anything from 3 to 10 years based on the quality of oral hygiene.
Some of the key benefits of the bonding procedure are as follows:
An inexpensive option compared to other procedures.
Most of the time the procedure gets completed in a single visit.
Removes much less of the natural teeth compared to other options.
Bonding may also help increase the size of your tooth. Many patients have a shorter tooth that stands out from the rest. This procedure can help make all the teeth look the same length. This is a quick procedure, often getting completed within 60 minutes. Once done, you can continue with your regular daily routine.
Composite bonding may or may not be used as an independent dental procedure. We often provide this cosmetic dental bonding to our patients after braces. Many times, when patients have misaligned teeth, there can be a lot of wear, chipping or breaking, especially on the front teeth. Once the braces have been removed, bonding may be used to build up the teeth, providing straight and well-shaped teeth.
The bonding procedure is regularly used for discolored and damaged teeth especially the ones with white marks. A little blemish is first removed from the teeth before restoring the tooth or teeth, giving them the perfect looks.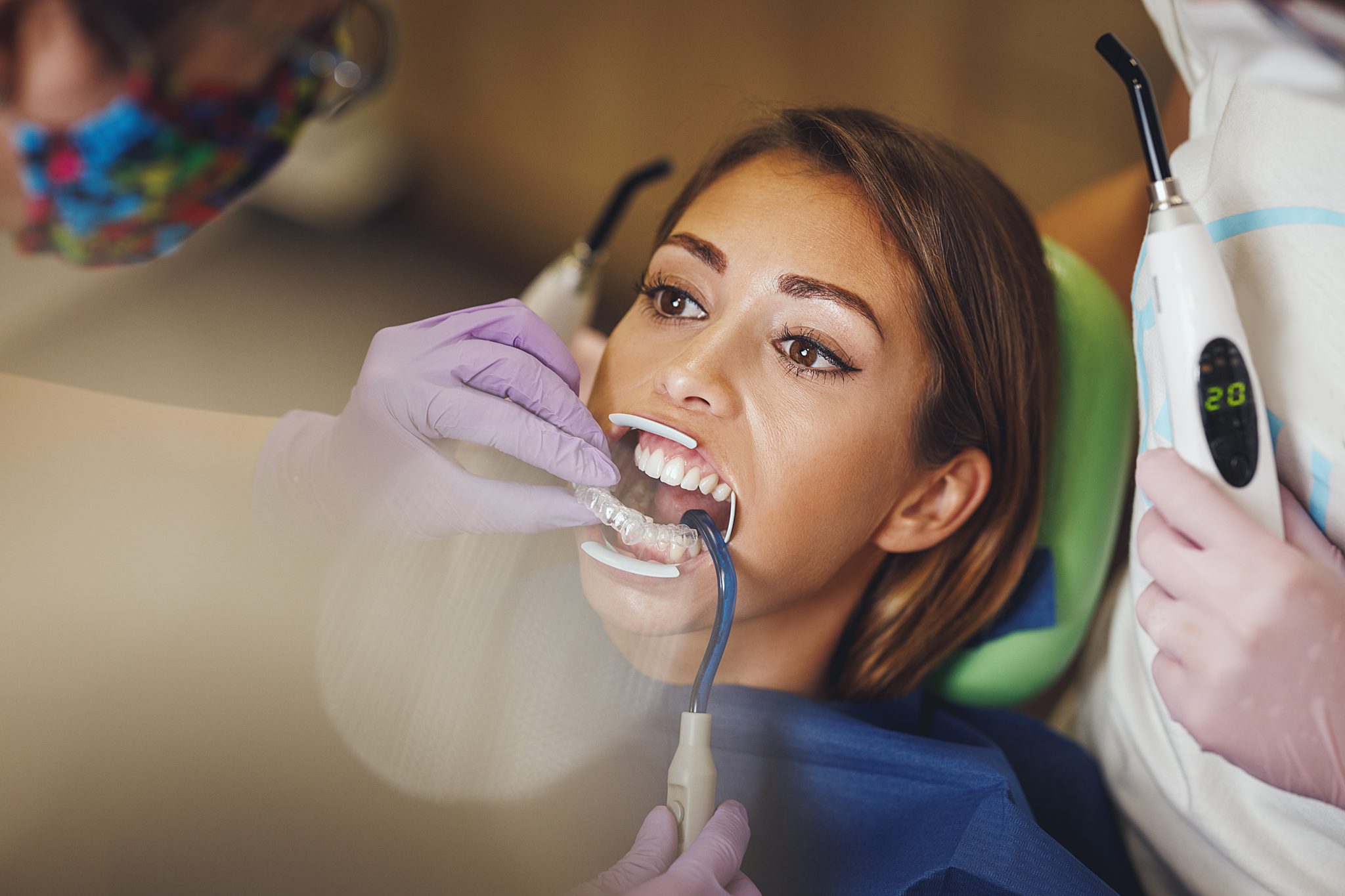 Are You a Good Candidate for Composite Bonding?
There are many different dental procedures and we will find the right fit for your dental needs. You can be a good candidate for the bonding procedure if you meet the following conditions or requirements:
You may want to improve the appearance of your teeth, smile, or gaps.
You need to cover an exposed tooth root.
You have chipped, damaged, decayed, or fractured tooth or teeth.
When it comes to any dental procedure, it is important to consider the cost. The good thing about composite bonding is that it is a highly cost-effective treatment option compared to other alternatives. The procedure typically costs $300 to 600 for a single tooth. Once the process is completed, you should expect the results to last for several years.
Fowler Dental, led by Dr. Akash Datt, believes in providing comprehensive dental care to address each patient's unique needs. We look forward to treating all kinds of dental problems and helping you achieve an everlasting and healthy smile. The bonding procedure is one such treatment method in helping us deliver the desired results to our patients.
We understand that the desires and needs of every patient are distinct. Our experience and expertise allow us to deliver on these unique requirements of our patients. Our practice combines modern technology and a personal touch in a comforting and painless way to address the needs of every patient. For more information about our services or to fix an apportionment, feel free to contact us at +1 905-855-2996 or write to us using this Online Form.