Emergency Dentist in Mississauga Answers The Top 7 Questions About Your Tooth Pain
Dealing with a dental emergency is a horrific experience. The agony, the frustration, and the desperate plea for help, especially after hours. When looking for an emergency dentist in Mississauga, it is best to find one that delivers service in that sweet spot, where the master of prevention and the hero during emergencies meets.
With a little bit of preventative maintenance and some advanced knowledge about handling a crisis, your dental emergency can be more manageable and less frightening. We interviewed Dr. Akash, an emergency dentist in Mississauga, to answer the top 7 questions patients have regarding tooth pain.
Without further ado, here they are.
What are the most common causes of tooth pain, and what can you do to prevent them from happening in the first place?
Cavities are one of the most common causes of tooth pain, and the heartbreaking part about this is that those with a sweet tooth are more likely to suffer from cavities. Flossing regularly and brushing your teeth twice a day could mitigate the risk of enduring the suffering of a cavity.
Gum disease, commonly referred to as gingivitis, causes gums to redden, swole up, and sometimes bleed. The next step, if not treated, is periodontal disease, which is the inflammation of the gums and bones beneath. The CDC recently revealed that 47.2% of adults aged 30 years and older have some form of periodontal disease. Scary statistic, isn't it? Schedule a checkup with us here [insert link] to prevent becoming part of these stats.
The best advice is not to let it get to that point. When you are experiencing over-sensitive gums or sensitivity in your teeth when you are enjoying hot or cold beverages, it may be a sign that something bad is on the horizon. Continue flossing, using mouth wash, and brushing with a recommended toothpaste.
If the problems persist, it is time to seek professional help fast. Schedule an appointment fast with Fowler Dental or if it is an emergency, you can call our emergency dental service in Mississauga at 905-855-2996. If you are not close to Fowler Dental, find another emergency dentist closer to you as soon as possible.
Emergency Dentist in Mississauga | Dental Emergency Services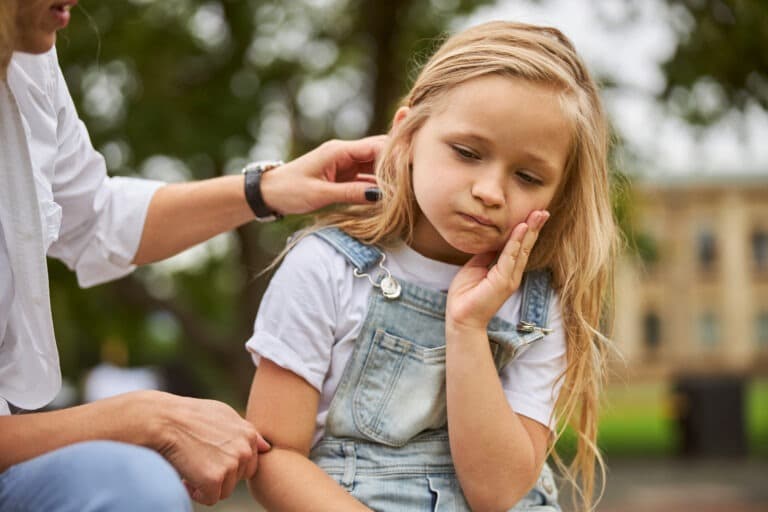 What should you do if you experience severe tooth pain or a dental emergency?
You find yourself at that point where you just can't stand the pain anymore and are desperate for help. Delaying and wishing on a miracle might lead to severe tooth damage and excruciating pain. As we mentioned at the end of the previous section, now is the time to call in the heavies.
Call our emergency dentist's Mississauga Clinic, Fowler Dental, as soon as possible. Click here to call our Emergency Dental Helpline number. The sooner you see a dentist to treat the root of the problem (excuse the pun), the sooner you will experience relief and prevent further damage.
After your appointment is confirmed, rinse your mouth with warm water to clean out any blood or other debris in your mouth. Apply a cold compress to the outside of your face if you are experiencing swelling. You can also take ibuprofen or another over-the-counter pain reliever to help reduce inflammation and pain.
If you have a dental emergency, such as a broken tooth or a lost filling, call our Emergency Dentist in Mississauga, Dr. Akash, at 905-855-2996. If you don't need help right away, you can also visit our clinic Monday through Saturday, from 9 am to 7 pm. You may schedule an appointment, but we also accept walk-ins. 
Are there any home remedies for tooth pain that I can try before going to the dentist?
There are a number of home remedies that can be used to help with managing tooth pain before going to see a dentist. Although this might sound like a simple yet painful task, experts suggest sucking on an ice cube or a piece of frozen fruit. This can numb the area and reduce swelling. Applying a cold compress to the outside of your jaw can also help to alleviate pain.
As we mentioned before, you can alleviate discomfort and swelling by taking ibuprofen or similar over-the-counter medication to reduce pain and inflammation. Alternatively, homeopathic advice includes using a cotton swab to apply clove oil directly to the toothache to temporarily relieve pain. You could also try chewing lightly on a piece of ginger root known for its anti-inflammatory properties.
Home remedies can only take you so far. When dealing with tooth pain, see an emergency dentist in your area. If you're in Mississauga, you can call Fowler Dental's emergency dental service at 905-855-2996. Call as soon as possible for a proper diagnosis and an effective treatment plan. 
Emergency Dentist in Mississauga | Clove Oil helps Numb and Reduce Pain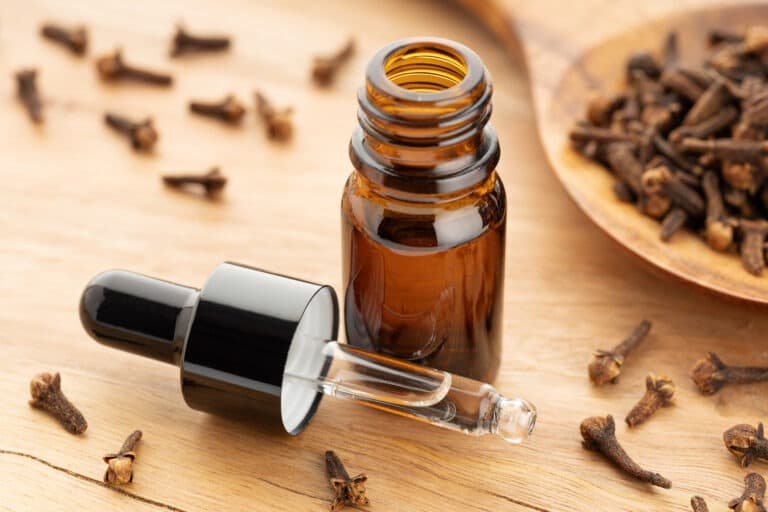 How long will the effects of the dental treatment last, and what are some potential side effects that may occur after treatment is completed?
Nothing lasts forever, and dental treatments are no different. Dental treatments are designed to last for a certain amount of time. However, there are side effects of dental treatment to consider, and these will vary depending on the treatment received.
To ensure that the treatment lasts as long as possible, following the dentist's instructions carefully is essential. Make sure to ask your dentist all the ins and outs of what to expect in the long term, as every treatment will have different side effects lasting over different lengths of time.
If any problems persist long after dental treatment, especially if they differ from what the dentist described,  it is vital to consult with the dentist immediately. 
Are there any steps you can take at home to help improve your oral health between dental visits to avoid dental emergencies?
Brushing your teeth twice a day for two minutes is the most important step you can take to improve your oral health. Flossing once a day also helps remove plaque and bacteria from in between your teeth. In addition, using a mouthwash containing fluoride will help protect your teeth against decay.
Your teeth should not only be cared for from the outside but the inside as well. Your diet has a significant impact on your wellness, and this includes the wellness of your teeth. Eating a well-balanced diet with sufficient calcium and less those sugary treats will assist in keeping your teeth healthy for longer.
Preventative maintenance will go a long way in helping you avoid future dental emergencies. Visit a dentist at least once a year to determine the overall health status of your teeth, and most importantly, see a dentist for a professional cleaning at least once a year.
Instead of waiting for an emergency, schedule a professional checkup and cleaning at Fowler Dental to ensure healthy teeth and peace of mind.
Emergency Dentist in Mississauga | Schedule Regular Check-ups to Avoid Dental Emergencies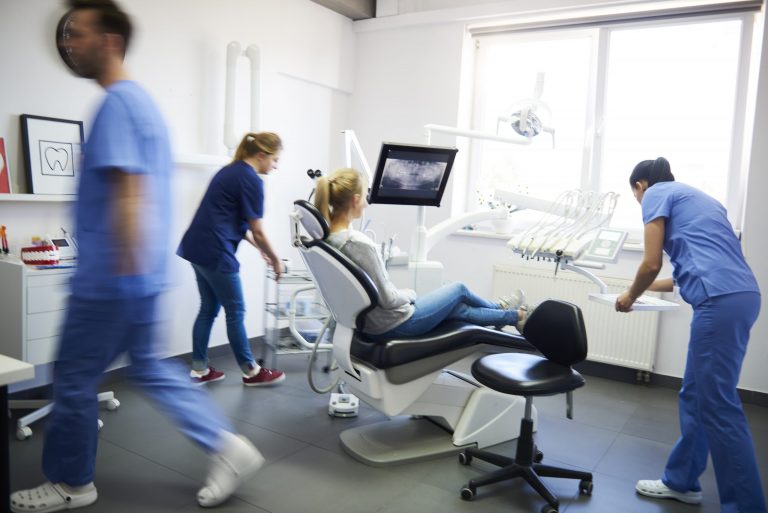 How often should you see a dentist for routine checkups and cleanings, and what should you do if you cannot make it to your scheduled appointment time or date?
Seeing a dentist every six months for routine checkups and cleanings is the best way to maintain good oral health. If that is not possible, aim for at least once a year. According to the Canada Dental Association, 75% of Canadians visit the dentist at least once a year. Regular dental care can help prevent cavities, gum disease, and other oral health problems.
Dental work can be expensive, so it's essential to take care of your teeth and gums because it will lead to costly treatments later on. Prevention is cheaper than cure in this case. If you have any concerns about your oral health, be sure to talk to your dentist about them sooner rather than later.
Perhaps you did make an appointment for a checkup, but then life happened, and you missed it. Simply call and reschedule the appointment as soon as possible. Procrastination is not your friend, and before you know it, another six months have passed. Sufficient time for little issues to turn into big problems. 
Have a dental emergency? Call us at
For other medical emergencies, dial 911 immediately.
How can you find an affordable emergency dentist who is open on weekends or late nights in your area?
It is important to note that not all dentists are available around the clock. If you're in Mississauga, look no further than Fowler Dental! Our professional team is always ready to assist in treating dental emergencies. We have years of experience providing personalized and painless treatments, ensuring you will be well cared for.
Or, if you are looking for services outside of Mississauga, you could… 
Ask your friends, family, and neighbors for recommendations

 

Search online for local dentists but be sure to read the reviews 

 

Compare prices of different dental clinics in your area

 

Make an appointment for a consultation to discuss your dental needs

 

Research financing options if you need to pay for dental care upfront

 

Sign up for a dental plan that offers discounts on services

 
Schedule Your Appointment With Fowler Dental Today