Oral health is often neglected by a massive percentage of the population. But those that do prioritize dental care in their lives realize that there are secondary benefits associated with taking excellent care of their teeth. Mississauga Dental service could mean much more than just filling cavities.   
Very often, good oral health leads to a boost in confidence and improved mental health. Our primary function to show our happiness comes from signaling these emotions by means of a smile. Often people are too embarrassed about the shape, size, color, and alignment of their teeth that every smile is followed by a feeling of shame. 
With excellent oral care, prevention, and mitigation strategies, this symptom can be alleviated and will improve overall confidence and content. But many people who suffer from insecurities derived from dental imperfections are too afraid to do something about it because they are concerned about the affordability of such dental remedial actions. 
In this article, we will do an overview of some of the dental services in Mississauga that can help you lead a happier life.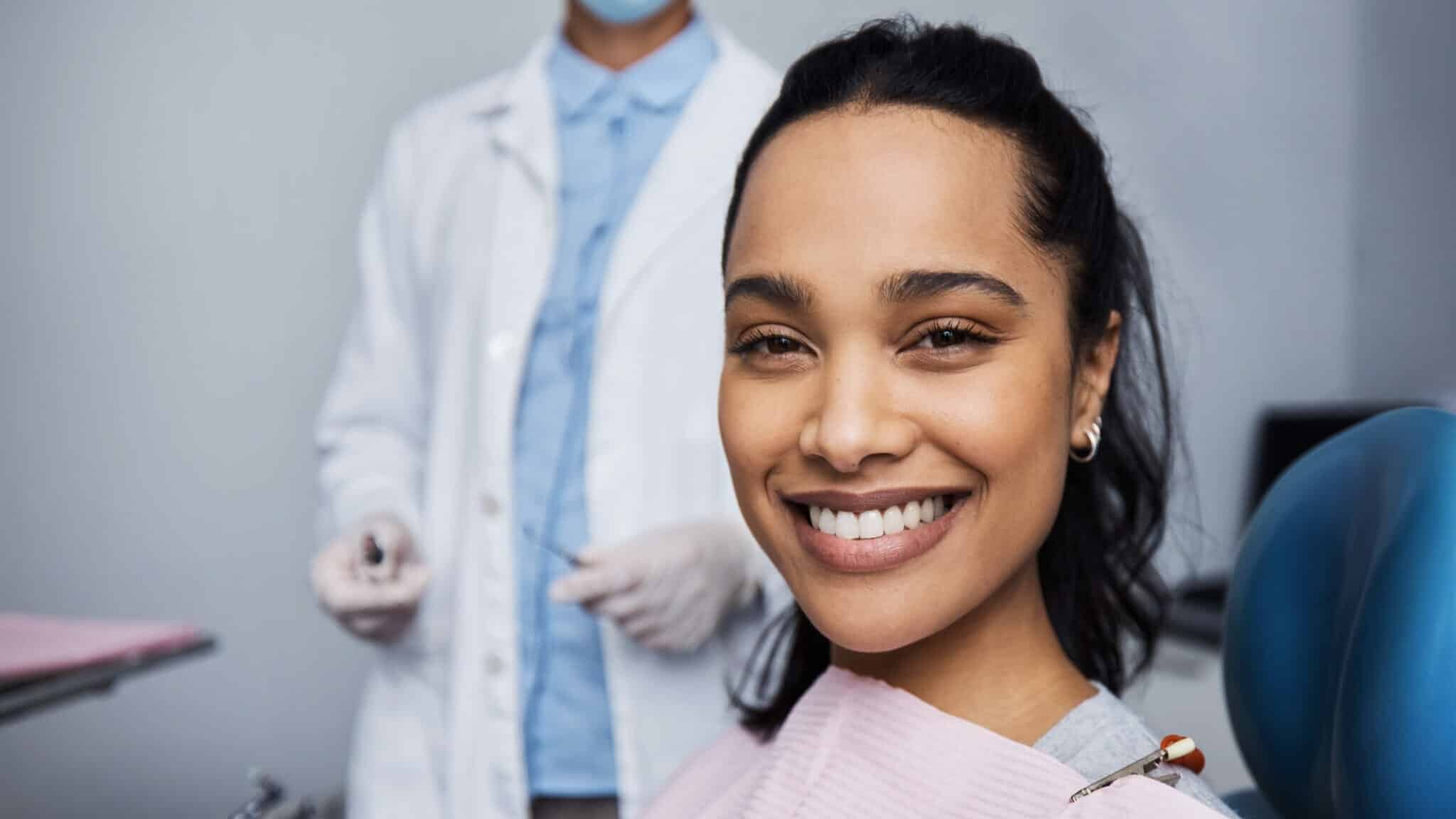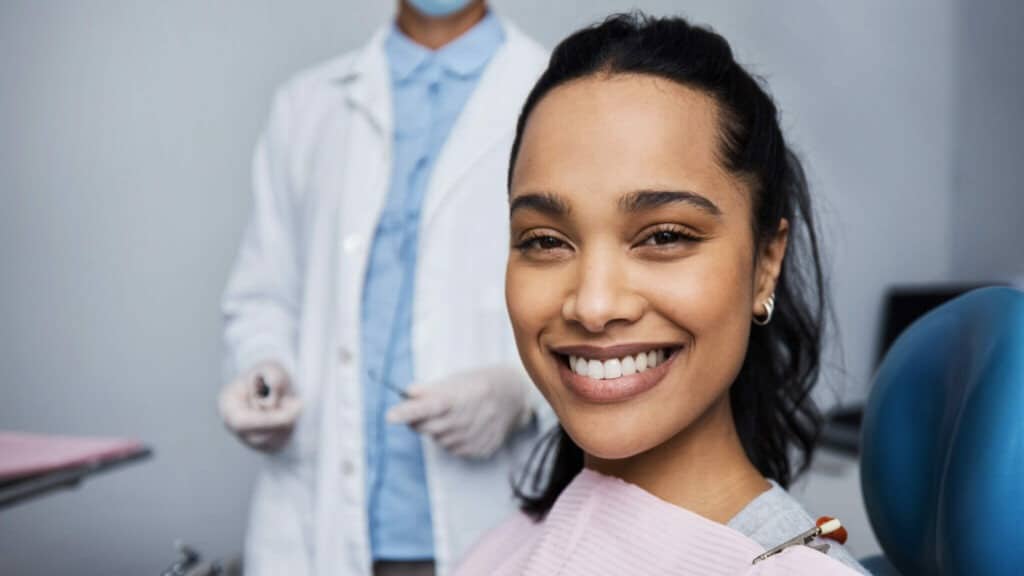 Table of contents 
Dental Services

Emergency dental services

 

Extraction/ Wisdom teeth

 

Root Canal Procedures



Cosmetic Dentistry

Teeth Whitening
Straightening Teeth
Veneers

 
Dental Services
Emergency Dental Services 
When it comes to dental services in Mississauga, emergency dental services are one of the most searched-for services on the internet with regard to oral health. Emergency dental care refers to attention that is needed immediately to alleviate pain, prevent additional damage, and stop bleeding or severe infections. In a previous article, we explained all the ins and outs of emergency dental care services in Mississauga.  
Take the time to read the article to prepare yourself for such emergencies, or if you currently find yourself in such a position,  visit Fowler Dental in Mississauga from Monday through Saturday, from 9 am to 7 pm, or call us at 905-855-2996 to schedule an appointment. 
A tooth can be blocked from breaking through the gums, and this is called impaction. It could be that the tooth is impacted (presses against) another nearby tooth, the jaw may be too small to fit the teeth, or the teeth become twisted or tilted. This could happen with most teeth, but most likely, it would happen to wisdom teeth, seeing they are the last teeth to grow out. 
Extraction refers to the process of removing teeth. The most probable remedy for impacted teeth, for instance, is removal. In many instances, people will have their wisdom teeth extracted long before they start showing symptoms.  
Removing wisdom teeth is often a mitigating strategy to prevent emergency treatment later. Often, people would consider undergoing such treatments before embarking on an extended vacation or working in a developing country where the standard of dental care may not be on par with the dental services in Mississauga. Others do it just to prevent future discomfort.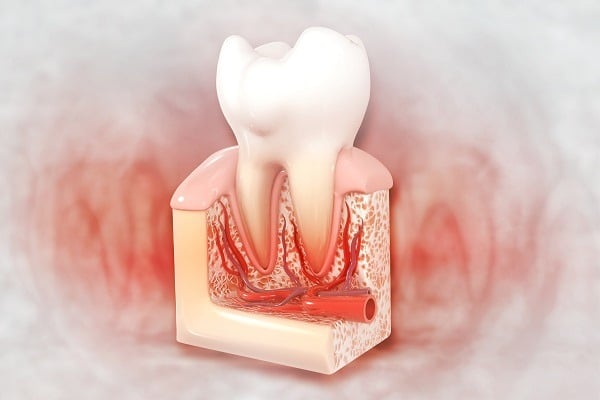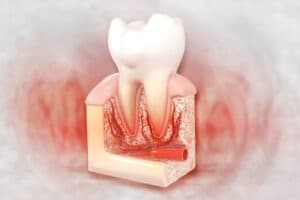 When people hear the words 'root canal treatment,' they flinch. It has always been associated with tremendous pain and strain, but the truth is that these days, this treatment is not as traumatic as people still believe it is. 
The root canal is a small tubular cavity inside the root of the tooth. It is where the nerves feeding the tooth reside, and often, the infection can occur here. If left untreated, it could lead to excruciating pain and also spread and infect the jaw and other teeth in the surrounding area. 
A root canal procedure or treatment, which is also called an endodontic treatment, may be needed to treat this specific dental problem. And this was what many consider to be a horror show. In truth, in modern times, this is a gentle procedure that is done under anesthetics and taken care of in one sitting. 
Cosmetic Dentistry 
Close to dental emergency online search popularity when it comes to dental services in Mississauga is the demand to know more about teeth whitening treatments. 
Teeth discoloration can happen for a variety of reasons varying between intrinsic, extrinsic, or age-related discoloration which we elaborated on in a previous article. There are various over-the-counter options available these days, but it is highly advisable that patients rather consult dental professionals first.  
Visit Fowler Dental in Mississauga from Monday through Saturday, from 9 am to 7 pm, or call us at 905-855-2996 to schedule an appointment to learn more about the appropriate whitening options for your specific teeth to prevent wasting time and perhaps damaging your teeth by settling for across-the-counter inferior products.  
Crooked and misaligned teeth not only affect the aesthetics of teeth but also has a detrimental effect on the mental health of certain individuals due to the embarrassment they feel. In addition, the functionality of teeth is also affected, which makes biting and chewing less than optimal for the individual. 
People have always been scared of the alternative, which meant getting braces. Although these days, braces have improved and are less visible and more comfortable, people still cringe at the idea of getting braces. 
Fortunately, there is an alternative that not many people are aware of. Invisalign is an alternative that is less observable, removable for small fractions of the day, and easier to clean.  
If you are concerned about affordability, you'll be happy to know that Fowler Dental provides payment plans for their patients. Call us at 905-855-2996 to schedule an appointment, or come visit us at 1925 Fowler Drive Mississauga, or schedule an appointment here.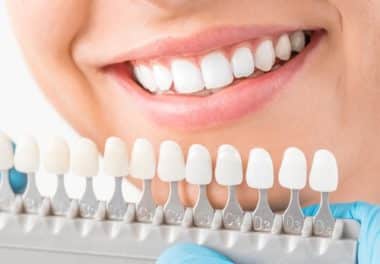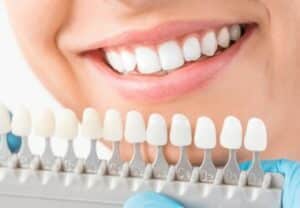 Perhaps you are familiar with some of the extreme makeover reality shows that started appearing in the mid-2000s. In the before scenes, people had crooked, stained, and sometimes missing teeth. Afterward, they had perfect teeth, glittering like stars and suited to walk on a Hollywood red carpet. 
Most of the time, these extreme makeover smiles were thanks to veneers. A veneer is a thin cover that sticks to the front of the teeth and is perfect for correcting gaps, uneven teeth, chipped teeth, etc. They are made of porcelain or composite resin and are made to last without staining in the long term.  
Your Trusted Mississauga Dental service
 Fowler Dental provides a blend of modern technology and human touch in a painless way that is customized to the need of each patient. 
If you need to know more about dental services in Mississauga, call Fowler Dental at 905-855-2996, or you can also visit our clinic Monday through Saturday, from 9 am to 7 pm. You may schedule an appointment, but we also accept walk-ins at 1925 Fowler Drive, Mississauga.